N. C. Cooperative Extension News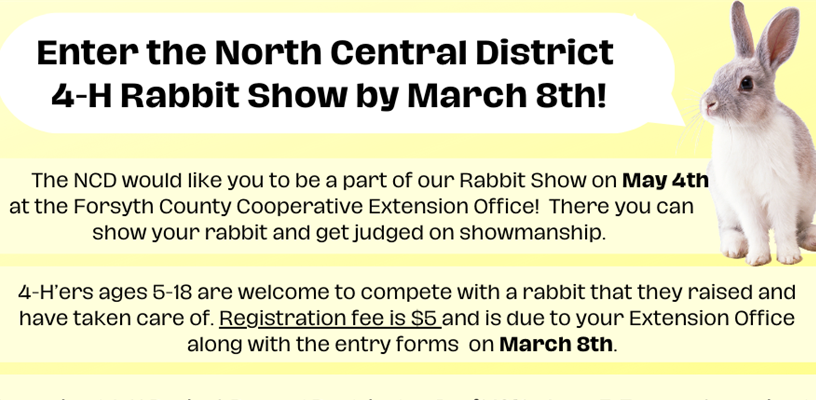 Cooperative Extension
Would your children like to show a rabbit? The North Central District is planning a 4-H Rabbit Show for Saturday, May 4 in Winston-Salem.
Cooperative Extension
Do you have a young person that enjoys dogs? Join 4-H for a morning of learning about 4-H dog projects including our dog show.
---
Cooperative Extension
We are excited to announce the launch of the Northwest Piedmont Master Naturalist Program—an immersive and educational initiative designed for individuals passionate about the environment, biodiversity, and community stewardship.
Cooperative Extension
There are more than 90 Community Gardens in Forsyth County that are supported by N.C. Cooperative Extension that plays a valuable role in creating healthier communities by increasing community involvement and interaction between neighbors, providing fresh fruits and vegetables, and increasing opportunities for healthy outdoor physical activity.
---
Cooperative Extension
Farms in Forsyth County that would like to diversify, improve, or expand their farm operation that did NOT receive an AgVentures grant in 2022-2023 are encouraged to apply for the 2023-2024 grants between October 15 and December 14.