Department of Social Services
Forsyth County Social Services and Public Health buildings closed due to power outage. The Forsyth County 's Human Services campus is closed due to a power outage. This includes the Forsyth County Department of Social Services, Public Health and Dental Clinic. The closure will be effective immediately and will last until further notice.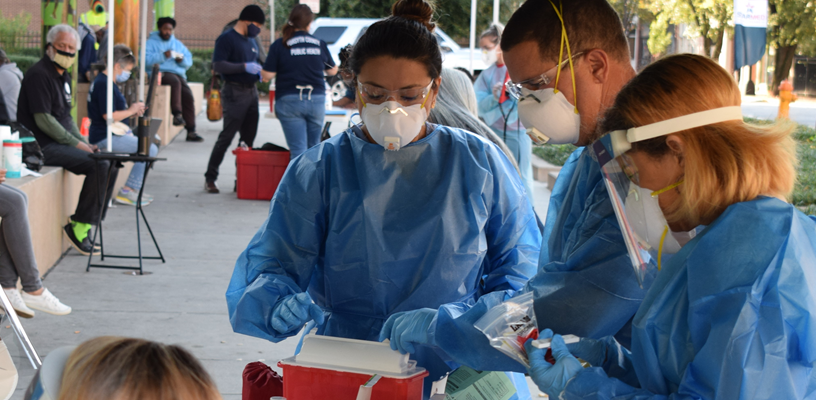 Public Health
A Free COVID-19 testing event is being held Tuesday, Oct. 27, from 4 p.m.-7 p.m. at WSTA, 100 W. 5th St, and Saturday, Oct. 31 from 9 a.m.-noon at New Hope UMC Church, 5125 Shattalon Drive. There is also testing on Monday at Winston Lake YMCA, 901 Waterworks Road, from 9 a.m.-12:30 p.m.